WHAT THE FIRM CAN OFFER YOU
About us
The firm of Jean-Charles S. Gardetto is highly reputed in the Principality of Monaco. It has made its mark, both locally and internationally, through the strength of its core values: uncompromising rigour and ethics coupled with professional excellence.
Backed by all the experience and competence of its associates, the firm provides quality advice and legal services in all the main fields of law, particularly in civil law (contracts, family law, estate inheritance, construction and real estate, guarantees), commercial law, company law, banking and finance law, labour and employment law, criminal business law, civil procedure and international private law.
The firm benefits of the ISO 9001 certification for the quality of its services.
The firm has built up a substantial overseas practice and is frequently called upon to handle cases with international dimensions, such as the drafting of international contracts, start-ups of overseas companies in the Principality, overseas debt recovery, international estate inheritance, foreign investment, divorce between spouses of different nationalities, international child abductions, and the recognition and enforcement of decisions rendered by foreign courts (exequatur).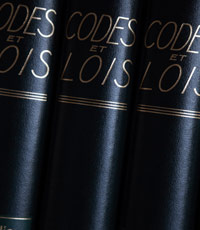 Gardetto combines competencies of the highest order with a personalised approach.
We focus on establishing a relationship built on respect and trust with each of our clients, whether private or corporate, to help us identify their needs accurately.
Our clients' interests are primordial, and we guarantee a listening ear, constant availability and a rapid response, followed by a bespoke solution tailored to their particular requirements.
The Gardetto team is made up of legal practitioners qualified in a range of legal areas, and committed to offering a quality service based on rigour and effectiveness.
We are frequently consulted on complex legal cases, both local and international in scope. In addition, we work closely with leading overseas firms based in Europe and beyond.